Flexible staffing for any technology need.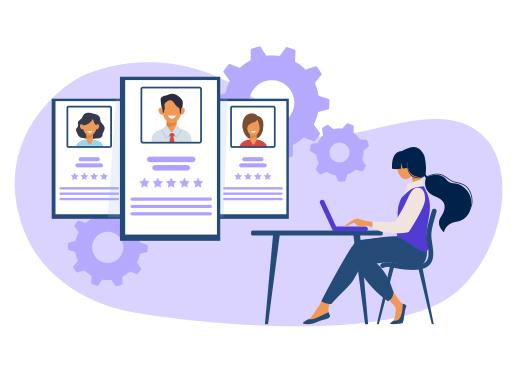 Easily scale remote teams for your entire technology stack locally or anywhere around the world.

Easily hire local onshore team of talent
Whether it's direct placement, contract to hire or temporary placement, we help you build flexible teams of technology professionals closer to your location. Facilitate communication and reduce costs related to training, management fees and travel costs.

Hire Silicon Valley talents for half the Cost from one of our offshore locations
Hire offshore talent results in dramatic cost savings, which can free up capital for your company to focus on core competencies and other needs. Complete time-sensitive or on-going projects by hiring on an as-needed basis.

Intellectual property (IP) protection for peace of mind
Crucial concern companies have when hiring offshore staff is protecting their intellectual property. We have built-in protections that minimize this very real threat, allowing you to enjoy peace of mind that your hard work will remain yours. Minimize any unforeseen security threats and let us help you build a trustworthy team.

Our network of professionals is global
Take your company global and enjoy access to multiple markets outside your region. Create a stronger, more robust team that will extend your reach, creating new opportunities worldwide that can result in greater earnings. We have a network of professionals that can meet non-English language needs. Enhance communication with international clients and grow client base across multiple markets.
What Our Customers Are Saying
I feel like they're a part of our team. I can't say enough good things about them
Stella & Dot
Senior Vice President
"5 of 5 Stars. MW2 has done well with handling tight deadlines!"
James Free Jewelers
VP of Ecommerce
"When our e-commerce store experienced a huge jump in sales, MW2 Staffing was able to quickly fill various technology positions. Many of those people are still with us today, helping us take our store to the next level."
GAP
Human Resources Manager
Project management is one of their true strengths—they're masters at it
The team is organized and we're always able to communicate with and contact them when needed
Consumer Goods Company
Senior Systems Analyst
Speak with your technology recruiter today.
Get in touch with us to find out how we can help you find the technology talent you need
Innovative and cost effective recruitment and staffing solutions.