Flexible staffing for any technology need.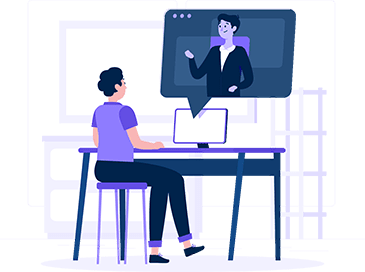 MW2 Staffing searches for the perfect candidate to help your business successfully complete short or long-term projects.

Quickly onboard temp employees for outlier assignments
Tackling projects outside the scope of your company's regular workload is often necessary. We strategically increase output by sourcing qualified candidates to focus on specific, as-needed projects.

Acquire talent based on flexible timelines
Whether you need a project-based hire for a few days or a few months, we can match you with the person who can make the commitment. If the commitment changes, we can help you adjust accordingly and meet project deadlines with on-demand staff.

Enjoy a hassle-free temp-to-direct-hire process
Hiring a project-based staffer as a full-time employee can be wrought with unnecessary paperwork and red tape. If you express the need for long-term employment for your candidate, we can facilitate on-boarding for you, allowing for an easy and quick painless transition.

Feel at ease knowing your candidate has been thoroughly checked
We vet each candidate to make sure their background matches their resume. We verify their professional experience and references and interview them as though they were our own staff. Accomplished employees with varied backgrounds are on file to jump in as needed. From mobile development, to web development, to e-commerce, to enterprise development and more, find the person who has the most relevant experience.
What Our Customers Are Saying
I feel like they're a part of our team. I can't say enough good things about them
Stella & Dot
Senior Vice President
"5 of 5 Stars. MW2 has done well with handling tight deadlines!"
James Free Jewelers
VP of Ecommerce
"When our e-commerce store experienced a huge jump in sales, MW2 Staffing was able to quickly fill various technology positions. Many of those people are still with us today, helping us take our store to the next level."
GAP
Human Resources Manager
Project management is one of their true strengths—they're masters at it
The team is organized and we're always able to communicate with and contact them when needed
Consumer Goods Company
Senior Systems Analyst
Speak with your technology recruiter today.
Get in touch with us to find out how we can help you find the technology talent you need
Innovative and cost effective recruitment and staffing solutions.