Contract Staff Augmentation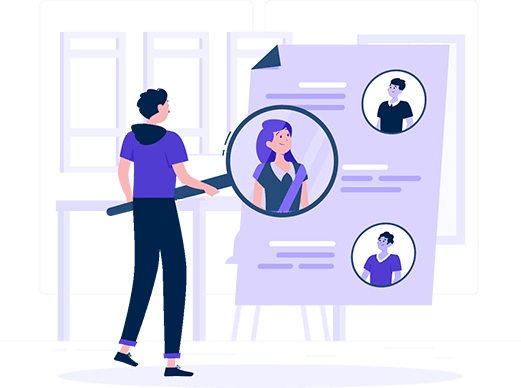 MW2 Staffing works with leading organizations to supply top technology, IT, and engineering talent.

Contract staffing solutions of any type
We offer a variety of contract, temporary or temp-to-perm roles to suit any need. From spur of the moment projects that require quick new placements, to contract work for an indeterminate period of time, to long-term positions – we work to meet your specific needs.

Staffing solutions to improve results
We understand the ebbs and flows of the technology industry and accordingly help you improve results with temp staffing solutions. Boost productivity, meet project deadlines and drive bottom-line results for your business.

Pay the right price for technology talent
Our local market data and technology industry know-how enable us to assist in negotiating salaries that are in line with temporary staffing trends. Our own professional network of staffing agents allow us to leverage our experience and market knowledge to your benefit.

You already have enough on your plate
Allow us to relieve some of your worries with our seamless contracting process. You will have one point of contact with us which means: effective communication, personalized service and a candidate that will help you achieve your company goals.
What Our Customers Are Saying
I feel like they're a part of our team. I can't say enough good things about them
Stella & Dot
Senior Vice President
"5 of 5 Stars. MW2 has done well with handling tight deadlines!"
James Free Jewelers
VP of Ecommerce
"When our e-commerce store experienced a huge jump in sales, MW2 Staffing was able to quickly fill various technology positions. Many of those people are still with us today, helping us take our store to the next level."
GAP
Human Resources Manager
Project management is one of their true strengths—they're masters at it
The team is organized and we're always able to communicate with and contact them when needed
Consumer Goods Company
Senior Systems Analyst
We are now working almost one year with MW2, and due to this collaboration, we are able to bring significant software functions earlier to the market which results in higher number of customers that are willing to sign for our software solution.
Databricks
Monika, Senior Manager
Since 2020 we've been enjoying the services rendered by MW2 to implement a strategically important project on modernization of our customer facing corporate travel booking platform
Travelport
Neil Markey, CIO Travelport
MW2 is able to implement new features faster than the internal team would be able to. Their team provides valuable recommendations. Their communication is effective and solution-oriented. They deliver high-quality results quickly.
Hewlett Packard
Mark Peterson, Director IT
MW2's work met all expectations. The team was efficient, prompt, and on top of their project deliverables. Customers can expect an experienced team that offers an array of business services.
Palo Alto Networks
Steve Janeiro, Senior Director IT
Speak with your technology recruiter today.
Get in touch with us to find out how we can help you find the technology talent you need
Innovative and cost effective recruitment and staffing solutions.